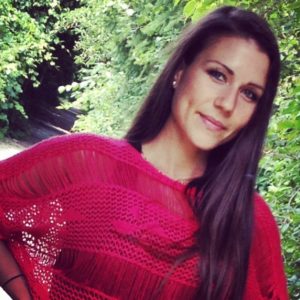 WHO: Dragana Kovacevic
WHAT: Educator, Multimedia Producer & Writer. Querier by trade.
WHERE: I am currently pursuing a Master of Teaching, at University of Toronto's Ontario Institute for Studies in Education (OISE). Before diving into my passion for teaching, I worked for close to ten years at Discovery Channel Canada as a Digital Content Producer on such programming as Daily Planet, and Shark Week.
WHEN: It all started with a little girl's ambition to dig up a pirate treasure, a few prehistoric artifacts, or at the very least, a faster route to China. Numerous digs, and many years later, that excitement and curiosity linger, albeit channeled in other directions – namely, learning how we learn and how to do it better. You can usually find me exploring the great outdoors, running, hiking, or paddle-boarding.
WHY: Because if you don't look, you'll miss it.
MAXIM: Come with me to the rabbit hole and let's open the trapdoor.
 I'm on Twitter, Instagram and GoodReads too. Or subscribe to my YouTube channel.