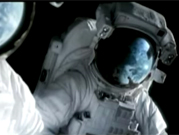 The latest rendition of the Disco Boom De Ah Dah vid is striking a chord locally…DiscoveryChannel.ca was first flooded with requests to put the vid up, and now it's flooded with people looking to download it…
I don't think I've ever seen such an enthusiastic response to a promo…One of the viewsers mentions (and I agree) that the vid evokes the innocence and sincerity of childhood – a warm and fuzzy place when the world was your backyard, and you were left alone for hours with a shovel. It's very William Blake circa "To see the World in a grain of sand / And Heaven in a wildflower / Hold Infinity in the palm of your hand / And Eternity in an hour".
Part of the reason I got into Discovery is because it still resonates with that part of me. That said, I'm sure there'll be a backlash by contrarians and deconstructionists the world over.
In the meantime, enjoy:
The World is Awesome Canadianna-style